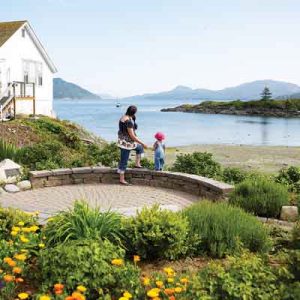 Orcas Island, WA
The long summer weekend was invented in Washington's San Juan Islands,
or should have been. Summer stretches languorously here, with 16 hours of daylight—
enough time to savor orcas and eagles, kayaking and hiking, and a wonderful food scene.
Orcas is the island of superlatives. It's the biggest of all the San Juans' 750 islands,
with the highest mountain, the deepest fjords, and the most jaw-dropping views.
All this inspiration draws a notably creative crowd, and many artists call Orcas home for
at least part of the year.
By Thomas J. Story