Seattleites love to come to the San Juan Islands in the summer. Although right in their backyard, it can feel like a whole world away. With everyone wanting to come when it's sunny and warm(-ish), the island population on Orcas easily triples in the high season. While summer is definitely fun, for those wanting to escape the hustle and bustle of city living, winter is really the time to come visit. I know, it's cold, and wet, and yada yada. But keep in mind, the islands actually get milder weather than the city, all year long, which make a trip out here all the more enjoyable. Aside from the weather though, here are five other reasons why a winter stay should be on your To-Do List:
1. The Views are Better.
Okay, so everyone loves to see lush greenery and pretty flowers when they travel (or stay at home for that matter), but let's face it, not having the trees covered with leaves can really improve your view. And since you are paying to stay in a house, or fun little B&B, having a nice view makes it all worthwhile, especially on this island. So cozy up in your temporary residence, have a cup of something hot, and enjoy being able to look out across the water from your couch.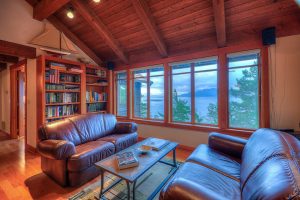 2. You can actually get into a restaurant.
Vacations are all about the food, and sitting down in a restaurant you have maybe never heard of, in a place you maybe have never been, is both refreshing and exciting. In the summertime, high tourist season, it can be nearly impossible to get seated, unless you are one of those people who is good at planning way ahead. (I'm really more into spontaneity myself.) In the winter, though, most nights of the week you can walk right into a place and find yourself at a table, no wait time. That said, it is worth making a reservation for the weekends, but a day or two in advanced should be all the planning you need.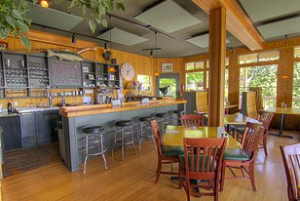 3. Winter storm wave watching is amazing.
There is nothing like a good wind storm when you are tucked into an island getaway. The salt spray off the top of the waves that are rolling into the beach can be mesmerizing, especially if you are actually on the beach. So bundle up, grab a coffee, and enjoy the show.
4. You can have the trails to yourself.
Whether you are into hiking or mountain biking, it is very possible to find yourself the only person on the trail in Moran State Park. While there is the potential to pass one or two other wandering souls (with their four-legged companions) on the more popular trails, the outer trails can be almost eerily quiet. Best of all, if you are lucky enough to hit one of those crisp, clear days, the view from the top of Mount Constitution is absolutely spectacular. And even if you genuinely like other people, sometimes it's nice not to have to share.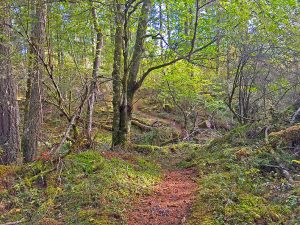 5. The locals are happier.
The truth is, summer is stressful for locals on the island. Most are working multiple jobs and trying to make enough in four months to carry them through the rest of the year. Islanders want to be helpful, they often just don't have the time to sit and chat with every person who walks through the door. Winter, however is a whole different experience. This time of year, with most businesses running on a skeleton crew, the locals love swapping stories. Be careful though, it is easy to get caught up for extended periods of time. Still, winter provides the best opportunity to get your insider tips on what to see and do around the islands.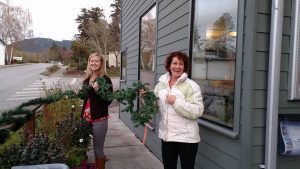 Ready to plan your trip? Visit the Orcas Island chamber of Commerce to find out what's happening during your stay, and to see the most updated list of restaurant hours.
Need a place to stay? Make it a true getaway by renting your own house at off-season prices. Check out Vacation Doorways, who serves three of the major islands.