ECONOMIC OVERVIEW
The Washington State economy added 104,600 new jobs over the past 12 months. This impressive growth rate of 3.1% is well above the national rate of 1.4%. Interestingly, the slowdown we saw through most of the second half of the year reversed in the fall, and we actually saw more robust employment growth.
Growth continues to be broad-based, with expansion in all major job sectors other than aerospace due to a slowdown at Boeing.
With job creation, the state unemployment rate stands at 4.5%, essentially indicating that the state is close to full employment. Additionally, all counties contained within this report show unemployment rates below where they were a year ago.
I expect continued economic expansion in Washington State in 2018; however, we are likely to see a modest slowdown, which is to be expected at this stage in the business cycle.
HOME SALES ACTIVITY
There were 22,325 home sales during the final quarter of 2017. This is an increase of 3.7% over the same period in 2016.
Jefferson County saw sales rise the fastest relative to fourth quarter of 2016, with an impressive increase of 22.8%. Six other counties saw double-digit gains in sales. A lack of listings impacted King and Skagit Counties, where sales fell.
Housing inventory was down by 16.2% when compared to the fourth quarter of 2016, and down by 17.3% from last quarter. This isn't terribly surprising since we typically see a slowdown as we enter the winter months. Pending home sales rose by 4.1% over the third quarter of 2017, suggesting that closings in the first quarter of 2018 should be robust.
The takeaway from this data is that listings remain at very low levels and, unfortunately, I don't expect to see substantial increases in 2018. The region is likely to remain somewhat starved for inventory for the foreseeable future.
HOME PRICES
Because of low inventory in the fall of 2017, price growth was well above long-term averages across Western Washington. Year-over-year, average prices rose 12% to $466,726.
Economic vitality in the region is leading to a demand for housing that far exceeds supply. Given the relative lack of newly constructed homes—something that is unlikely to change any time soon—there will continue to be pressure on the resale market. This means home prices will rise at above-average rates in 2018.
Compared to the same period a year ago, price growth was most pronounced in Lewis County, where home prices were 18.8% higher than a year ago. Eleven additional counties experienced double-digit price growth as well.
Mortgage rates in the fourth quarter rose very modestly, but remained below the four percent barrier. Although I anticipate rates will rise in 2018, the pace will be modest. My current forecast predicts an average 30-year rate of 4.4% in 2018—still remarkably low when compared to historic averages.
DAYS ON MARKET
The average number of days it took to sell a home in the fourth quarter dropped by eight days, compared to the same quarter of 2016.
King County continues to be the tightest market in Western Washington, with homes taking an average of 21 days to sell. Every county in the region saw the length of time it took to sell a home either drop or remain static relative to the same period a year ago.
 Last quarter, it took an average of 50 days to sell a home. This is down from 58 days in the fourth quarter of 2016, but up by 7 days from the third quarter of 2017.
As mentioned earlier in this report, I expect inventory levels to rise modestly, which should lead to an increase in the average time it takes to sell a house. That said, with homes selling in less than two months on average, the market is nowhere near balanced.
CONCLUSIONS
This speedometer reflects the state of the region's housing market using housing inventory, price gains, home sales, interest rates, and larger economic factors. For the fourth quarter of 2017, I have left the needle at the same point as third quarter. Price growth remains robust even as sales activity slowed. 2018 is setting itself up to be another very good year for housing.
Matthew Gardner is the Chief Economist for Windermere Real Estate, specializing in residential market analysis, commercial/industrial market analysis, financial analysis, and land use and regional economics. He is the former Principal of Gardner Economics, and has more than 30 years of professional experience both in the U.S. and U.K.
Posted January 29 2018, 11:00 AM PST by Matthew Gardner, Chief Economist, Windermere Real Estate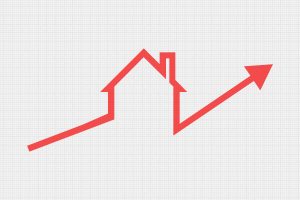 There have been many forecasts published right now for 2018, for politics, the economy, the weather, and so much more. Here is what I expect to see in 2018.
Interest Rates: Interest rates continue to be a great topic of discussion, with most predicting a rise. While the rates may rise a bit, I believe they will average around 4.4% for a 30 year fixed mort- gage by the end of the year.
National Home Sales: We should expect that home sales will continue to increase, and demand will exceed the inventory. Still, the inventory should begin to increase due to the rise of new home construction.
Home Buyer Profile: The millennial home buyers are going to continue to increase, particularly in the less expensive markets. Last year, millennials comprised of 34% of the buyers nationally.
Local Market Forecast: We too have been experiencing an increase of millennial buyers. With the strong economy and dramatic growth in Puget Sound, these folks are looking to Orcas and the San Juan's as an optimal getaway. The homes here look enticingly affordable compared to what is available in the Seattle market currently. Our inventory is continuing to shrink, and unless some- thing dramatic happens nationally, the local market should continue to remain strong. However, unless we begin to see new inventory, we may experience a slow down in the market, as buyers struggle to find what they are looking for, and they appear willing to wait for the 'right' property. Please stop by the office, or give us a call, and we will be happy to discuss this further with you .
Sincerely,
John Dunning, Designated Broker/Owner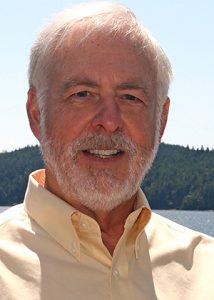 In a past article I discussed where our Buyers are coming from, but in this article, I think you might like to see how our 2017 sales market stacks up against last year at this same time….
The total number of Orcas sales has increased from 42 in 2016 to 53 this year to date.  But that doesn't tell the whole story, because the price points where the sales have occurred are significantly different year-to-year.
The 2016 and 2017 number of properties sold between $150 and $350K are very similar.  But, starting at $400K thru $550K, there have been almost twice as many sales in 2017.  Interestingly, homes priced in the $600K range sold better in 2016 with the $700K range being very similar year-to-year.
The real change is from $800K and up.  Last year there were no sales in the $800K range but there have been a number of sales this year.  2016 sales between $900K and $1,400K were stronger than 2017, but 2017 exceeded from $1,500K and above.
What can we draw from all of these statistics? Honestly, no real pattern other than the availability of inventory is our largest determinant of what sells.  We have a shortage of properties currently on the market, and yet many buyers are still coming into our offices on a daily basis, still looking for their dream home or second home.  Isn't this just the way it always happens?
For those owners who have been hesitant to list their Land or Homes, we haven't seen a better time than now!  And that isn't just hyperbole.  We are approaching our prime selling season of the year.
People visit Orcas during the summer, fall in love with the Island, return home to mainland America, and start trying to figure a way to make our home their home. They return in September with money in pocket, ready to make their move.  It's just the way this business works.
Enough of statistics….we wish everyone a wonderful fall in the Islands and hope to see many of you in the office, where the coffee is always on and the conversation interesting and friendly.
Until next time,
John Dunning, Designated Broker/Owner
A few months ago, the Wall Street Journal published an article stating that the San Juan Islands are the fastest growing luxury home market in the country. This article has created many discussions in the local real estate world all revolving around the question: "What does this statistic mean?". It also asks the question: "Who is really buying on Orcas Island?"
It may surprise you to find out that in the past twelve months, of the 191 sales of both land and residential properties on Orcas Island, 75 of those sales were represented by Buyers already living on Orcas Island. No wonder the locals pay such close attention to the real estate market!
In addition to these 75 purchases, 48 of the sales were by Buyers from the Seattle metropolitan area, and 11 from greater Washington State. That equates to 70% of our Buyers being from Washington State.
The graph below illustrates the breakdown of where our Buyers are coming from overall.
I hope you find these statistics as interesting as I do. If you have any questions, or would like more information, stop by our office here in Eastsound to speak with any one of our highly qualified Brokers….We always love to talk real estate!
Sincerely,
John Dunning, Designated Broker/Owner
*Source: NWMLS & Realist
As the owner of the Windermere agency on Orcas, I am often asked; How's the market? The answer is that the market is continuing to improve, and we are grateful to be past the challenging times of 2009 – 2012. But, this answer warrants further comment.
We have come a long way from 2009, when four months passed without a single real estate sale occurring on Orcas Island. In contrast, during the  first six months of 2017, 45 homes sold, leaving us with only 113 active Orcas listings today.  It's easy to understand why our Buyers are struggling to find their "perfect home."
It is evident, however, that pricing correctly is still the key to achieving a sale.  The average number of days on the market for the homes that have sold within the past 6 months is 185 in contrast to an average of 248 days for the active listings, with many having been for sale for more than a year.
When we look at the residential market by price range, the bulk of the activity is still occurring in the $300,000 -$599,000 range, where 26 of the 45 homes sold this year were located.  The  median number of days on market for homes in this range has decreased to 52 days.* Currently 17 homes are in escrow, which means it will take 6.6 months to absorb the current listed inventory.
As you can see, there truly is a bit more to answering the "How's the Market" question.  If you would like more information, or to inquire as to your property's value today, please stop in to visit with one of our 22 Orcas-based brokers.  We always love to talk about the market!
John Dunning, Designated Broker/Owner
*Source: Real Market Reports.
ECONOMIC OVERVIEW
The Washington State economy has been expanding at a rapid pace but we are seeing a slowdown as the state grows closer to full employment. Given the solid growth, I would expect to see income growth move markedly higher, though this has yet to materialize. I anticipate that we will see faster income growth in the second half of the year. I still believe that the state will add around 70,000 jobs in 2017.
Washington State, as well as the markets that make up Western Washington, continue to see unemployment fall. The latest state-wide report now shows a rate of 4.5%—the lowest rate since data started to be collected in 1976.
I believe that growth in the state will continue to outperform the U.S. as a whole and, with such robust expansion, I would not be surprised to see more people relocate here as they see Washington as a market that offers substantial opportunity.
HOME SALES ACTIVITY
There were 23,349 home sales during the second quarter of 2017. This is an increase of 1.1% from the same period in 2016.
Clallam County maintains its position as number one for sales growth over the past 12 months. Double-digit gains in sales were seen in just three other counties, which is a sharp drop from prior reports. I attribute this to inventory constraints rather than any tangible drop in demand. The only modest decline in sales last quarter was seen in Grays Harbor County.
The number of homes for sale, unfortunately, showed no improvement, with an average of just 9,279 listings in the quarter, a decline of 20.4% from the second quarter of 2016. Pending sales rose by 3.6% relative to the same quarter a year ago.
The key takeaway from this data is that it is unlikely we will see a significant increase in the number of homes for sale for the rest of 2017.
HOME PRICES
Along with the expanding economy, home prices continue to rise at very robust rates. Year-over-year, average prices rose 14.9%. The region's average sales price is now $470,187.
Price growth in Western Washington continues to impress as competition for the limited number of homes for sale remains very strong. With little easing in supply, we anticipate that prices will continue to rise at above long-term averages.
When compared to the same period a year ago, price growth was most pronounced in San Juan County where sale prices were 29.2% higher than second quarter of 2016. Eight additional counties experienced double-digit price growth.
The specter of rising interest rates failed to materialize last quarter, but this actually functioned to get more would-be buyers off the fence and into the market. This led to even more demand which translated into rising home prices.
DAYS ON MARKET
The average number of days it took to sell a home in the quarter dropped by 18 days when compared to the same quarter of 2016.
King County remains the tightest market; homes, on average, sold in a remarkable 15 days. Every county in this report saw the length of time it took to sell a home drop from the same period a year ago.
Last quarter, it took an average of 48 days to sell a home. This is down from the 66 days it took in the second quarter of 2016.
Given the marked lack of inventory, I would not be surprised to see the length of time it takes to sell a home drop further before the end of the year.
CONCLUSIONS
This speedometer reflects the state of the region's housing market using housing inventory, price gains, home sales, interest rates, and larger economic factors. For the second quarter of 2017, I moved the needle a little more in favor of sellers. To define the Western Washington market as "tight" is somewhat of an understatement.
Inventory is short and buyers are plentiful.
Something must give, but unless we see builders delivering substantially more units than they have been, it will remain staunchly a sellers' market for the balance of the year.
Furthermore, increasing mortgage rates have failed to materialize and, with employment and income growth on the rise, the regional housing market will continue to be very robust.
---
Posted July 26 2017, 11:00 AM PDT by Matthew Gardner, Chief Economist, Windermere Real Estate. Matthew Gardner is the Chief Economist for Windermere Real Estate, specializing in residential market analysis, commercial/industrial market analysis, financial analysis, and land use and regional economics. He is the former Principal of Gardner Economics, and has over 25 years of professional experience both in the U.S. and U.K. Find the original post here

Whether you're buying or selling, accurately pricing a home requires professional assistance from someone who knows the neighborhood.
The "estimated" home prices you see posted online can be off by tens of thousands of dollars—not because they are dishonest, but because the computer programs generating these guesstimates don't take into account the current condition of a house, the amenities that are included, the qualities of the surrounding neighborhood, and so much more.
A real estate agent's appraisal will not only consider the selling prices of surrounding properties, as the online services do, but also take into consideration a host of other criteria. For instance, when it comes to assessing the surrounding neighborhood, the following factors can often significantly affect the market price of a home:
School quality
The quality of neighborhood schools has a dramatic impact on home price, whether buyers have school-age children or not. In the most recent study on the subject, researchers from the Federal Reserve Bank of St. Louis found that above-average public schools (those with math scores 4.6 percent better than the average) increased the value of nearby homes by 11 percent (or an average of $16,000) in the St. Louis area.
A park within walking distance
Parks are so important to families today that simply having one within a quarter mile can increase the value of a house by 10 percent, according to a new study from the University of Pennsylvania's Wharton School.
Stores nearby
The impact that retail areas have on home values depends on the type of community. According to a study recently released by the Massachusetts Institute of Technology, homes in urban areas sell for six percent to eight percent more than average if they're within a quarter mile of a retail cluster (shops and restaurants). However, in suburban communities, it's the homes that are a mile from any retail centers that sell for the most (homes located closer than that actually sell for eight percent less than average).
Freeway access
Because we're a car-oriented society, most people are willing to pay more to live within a couple miles of an on-ramp to a major highway or freeway, which saves gas and speeds commute times. However, if the home is located too close (within a half mile of the freeway), the associated noise and air pollution can push the price in the opposite direction.
Vacant lots in the vicinity
Being surrounded by vacant land can be a good thing in rural areas, but it's usually a negative for urban homeowners. A recent Wharton School study found that higher concentrations of unmanaged vacant lots in an urban neighborhood drag down the values for surrounding homes by an average of 18 percent.
Proximity to nuisances and environmental hazards
Two recent studies (one from an Arizona assessor's office, the other by the University of California Berkeley) show that homes located near a landfill or power plant usually sell for four to 10 percent less than more distant homes. The same can usually be said for homes located too close to manufacturing facilities—especially those that make lots of noise or produces noxious odors.
Neighborhood foreclosures
According to a recent study by the Massachusetts Institute of Technology, the value of a home decreases by one percent for every foreclosed home within 250 feet of it. Why? The lower sales prices of foreclosed homes can quickly drag down the neighborhood's comparable prices. Plus, the owners of these properties usually don't have the money or interest in maintaining them after they go into foreclosure, which can create an eyesore for all the other homes in the vicinity.
Percentage of homeowners
Are there more owners than renters living in the neighborhood? If so, property values are usually better than average. Homeowners tend to take better care of their property than renters or landlords, which improves the curb-appeal for the whole community.
Public services
Some communities have a wealth of quality public services available to them—including regular street cleanings, scheduled street repair, graffiti removal services, landscape maintenance, neighborhood beautification efforts, and more. Needless to say, homes lucky enough to be located in those areas typically command higher property valuations.
Home sellers can use these factors to justify a higher asking price. Buyers can use them to try and negotiate something lower. However, when it comes to attaching specific dollar amounts, that is something best left to your real estate agent, an objective professional with a deep understanding of the local market.
Posted July 8 2016, 11:00 AM PDT by Tara Sharp. Read the original here.

High demand and low interest rates drove housing sales in 2016, and 2017 is shaping up to be another good year, albeit with a few minor caveats.
While home prices for starter-to-midrange homes are pushing upward toward pre-recession peaks, especially in secondary markets, they're stabilizing in higher-priced areas.
Prognosticators see the robust markets of Seattle, Portland and Denver as 2017's top performers, with 10 percent to 11 percent price growth. If mortgage rates rise modestly as expected in 2017, sales elsewhere may normalize with smaller price appreciation, especially as housing starts rise to fill the inventory breach.
But it sure looks like another seller's market again in 2017, and likely in 2018, with a few localized exceptions such as the overwrought Atlantic City, New Jersey and Detroit urban markets.
As we march into the latter part of the decade, homeownership remains a practical long-term hold and self-enforced savings plan.
Here are 10 tips to adapt to the latest market conditions.
1. First-time homebuyers: Get that starter home now
Well, you'd best gyrate into action. And we mean now! More than half of the home sales (52 percent) in 2017 are expected to be to first-time buyers, and mostly to the millennial set (19 to 34 years old), many moving from urban rentals, research by the National Association of Realtors shows. That means competition — and bidding wars — could become fierce in the spring for such "starters" in desirable areas.
While there'll be less inventory this winter, there'll also be less competition per unit and a higher percent of motivated sellers.
RATE SEARCH: Check out Bankrate.com right now for your best mortgage options.
2. Sellers: Hire the right agent
Oftentimes, the best investment a seller can make is time spent researching agents. A bad hire can cost sellers tens of thousands of dollars and months of worried waiting.
First, look at an agent's' online marketing material and listings. Is there good photography or video? Does it "pop"? Are descriptions accurate and complimentary without seeming exaggerated?
Then, look at profiles of the agents on LinkedIn, Facebook and other social media; and be sure to read web reviews. What kind of vibe is an agent sending out?
Narrow your search to three agents and interview each, ideally in person. Ask for sales-activity reports, existing listings and time-on-the-market averages, plus the requisite local comps.
A seasoned listing agent also will know the best times for open houses and how to initiate a price war if the market allows. Never consent to a listing contract of longer than 90 days in a seller's market. You can always extend.
3. Buyers: There's more loan money out there
Those who couldn't get mortgages during the downturn because they didn't have 20 percent to put down can find affordable financing again.
Borrowers with FICO scores as low as 690 are now getting conforming mortgage loans (those under $417,000).
One telling sign: About two-thirds of mortgage refinancing were getting approved in the fourth quarter of 2016 compared to just one-half of those at the end of 2014.
However, borrowers without a 20 percent down payment will still likely pay private mortgage insurance, or PMI, until they hit the 20 percent to 25 percent equity mark.
The best rates go to those with 800-plus credit scores, though 750-plussers are getting virtually the same terms.
Unfortunately, those seductive interest-only loans are also on the menu again. Avoid them. They're affordable at first since you're not paying principal, but then years later, well … see the Great Recession of 2008.
4. Sellers: It may be a seller's market but …
Home sellers can do several simple things to enhance appearance, increase buyer interest and boost their home's profile:
Renew selectively: Instead of wholesale renovations from which sellers recoup maybe 60 percent on investment, do light makeovers everywhere, with an eye on the kitchen and bathrooms. They're far more cost-effective.
Clean, clean and clean some more: It's hard for buyers to picture themselves living in a dirty house. Scrub floors, baths, kitchens, windows and walls, and be sure to clean, vacuum and deodorize rugs. This is simple but effective.
Depersonalize, declutter: Show the space, not the contents. Box up family photos, kids' school papers and excess art, and store bulky and worn furniture. Organize your closets to make them look half empty.
Illuminate: Think bright and cheery. Open drapes and add brighter light bulbs in dark areas. Repaint where needed but use neutral colors.
5. Renters: It might be time to buy
In many cases, rents are rising faster than home values, yet mortgage rates remain low. That, and the fact that renters now account for 37 percent of households (the highest level in 50 years), seem to indicate an imminent coming-out party for renters-turned-buyers, especially if they plan to stay put for five to 10 years after buying.
There are limitless buy-versus-rent calculators like Bankrate's calculator for renters to compare affordability. But no gauge accounts for human behavior, such as reluctance of renters to re-invest what they've saved from not paying property tax, insurance, upkeep, etc. Homebuying basically enforces that discipline.
RATE SEARCH: Looking to stay in your house and not sell? Find the best refi rates now.
6. If you're a buyer, don't believe the house is yours
Don't bank on a done deal or other verbal promises from listing agents until you sign a contract.
In heated markets across the country, sales agents are giving buyers false hope and using their offers to bid up the price for preferred buyers who they think can pay more and close faster. Have other homes in mind.
Strategies such as preapproval (versus prequalification), proof of funding, closing flexibility and the always-risky practice of waiving inspection and repair contingencies can help sway buyers.
For added clout, tell sellers you're willing to "escalate," or exceed all offers to a certain limit. Some agents even advise buyers to write so-called "love letters" to sellers, telling them how much the home will mean to their families.
7. Sellers: The grass is always greener …
… in yards with a "sold" sign. Major presale upgrades typically aren't needed, but a little greening outdoors is a must.
Surveys show that strong curb appeal can increase prices by 10 percent or more. Greener grass, whether derived from new sod or fertilizer and water, is a must.
New shrubs, plantings and flowers also project a welcoming feel. Sellers typically enjoy a 100 percent return on the money they put into curb appeal.
Another form of green, sustainable landscaping has become a value-add for buyers. Native plants, native grasses and perennials that require less water and attention fill that bill.
Do some local research or ask your local home-and-garden pro for simple "greening" tips.
FREE TOOL: Looking to buy a house? First, check your credit score for free at myBankrate today.
8. Sellers and buyers: Know the state of your market
A balanced housing market is defined as one with an average inventory of 6.5 months, according to Texas A&M University Real Estate Center research. When inventory remains below equilibrium, sellers enjoy more control over prices and terms, and the area becomes a seller's market.
When inventory lingers well above stasis, you have a buyer's market where sellers must get more serious about price reductions, credits and throw-ins. Of course, these averages don't necessarily reflect demand in certain desirable and undesirable submarkets.
Go to Realtor.org for such market home sales data by state or to a local agent, business journal and daily newspaper you can read online. In 2016, the U.S. housing inventory average was under five months.
9. Sellers: House going on sale in the spring?
Do some prep work now. First, grab your camera or smartphone and do an exterior autumn photo shoot, with the leaves changing colors.
It's a much better way to showcase your home than to wait until late winter when everything is still dead and brown and mucky. Also take some landscape shots after the first snow, ideally on a sunny day, to show how cozy your place looks in winter.
Take a preliminary inventory, too. Look through your attic, closets, basement and garage to see what stored items you'll want to keep, give away or sell in the spring. This will help you determine whether you'll need a storage unit when your home is on the market and if there are any problem areas that need repairs or attention.
It's also a good time to start discussing financing options with a local lender and interview prospective listing agents who also might provide additional preparation tips.
10. Buyers: Relocating near a waterfront?
You'd best consider weather and insurance realities. Major hurricanes and floods of the past dozen years, particularly Hurricane Katrina and Superstorm Sandy, have pushed the National Flood Insurance Program into a $23 billion hole, forcing flood-insurance rates to spiral.
FEMA flood-map changes are aggressively expanding flood zones, especially along the East Coast and Gulf Coast, forcing hundreds of thousands of homeowners to buy flood insurance for the first time and others to pay thousands more annually.
Parts of Florida saw 20 percent increases in 2016 and will likely see similar hikes in 2017. Insurers also are imposing coverage caps so there's no guarantee you'll be made whole post-catastrophe.
Some home sellers and their agents are conveniently not disclosing these realities, so buyers will have to ask pointed questions and do their own research. Go to FEMA.gov for more info.
Steve McLinden, who writes Bankrate's Real Estate Adviser, has written about the industry for 20 years and is a correspondent for National Real Estate Investor and former real estate beat writer.
It should come as no surprise that 75% of the senior citizens polled in the latest AARP Preferences survey strongly agreed with the statement, "What I'd like to do is stay in my current residence as long as possible." After all, home is where the heart is; and the longer you live in a place, the stronger your attachment to it becomes.
But it's important for those over 50 to assess potential lifestyle modifications that may be necessary down the road well in advance, because many will require significant research and preparation.
Whether you are planning for your own future or that of a loved one, analyzing new housing options before a change becomes necessary will help ensure you have the greatest number of options with the least amount of stress. Here are some considerations to help guide you or your loved one through the process.
Location and size
In planning for the future, communication with all involved parties is key to understanding where you or the senior in your life wants to be. Many seniors want to be close to family and friends.  Proximity or access to basic needs is also a critical consideration, especially for those who no longer drive.
Once an area is chosen, think about how much space is needed. Most seniors choose to downsize to a smaller home, and here are many advantages to this. A smaller home generally means less maintenance, lower mortgage or rental costs, and lower taxes. Less space can also be easier to manage. Single-level homes are a good option for those with decreased mobility and can help reduce the likelihood of falls and injuries. You'll also want to consider whether a yard is needed, and whether you'd need someone else to maintain it.
Multi-family home
Multi-family homes, such as condominiums, cooperatives and townhomes, are well-suited for senior living, offering many options for budgets, maintenance and amenities. But most people don't fully understand the differences between them.
Condominiums and cooperatives offer benefits of homeownership, but allow for certain expenses to be shared by all owners. Other benefits include security, shared building insurance and possible onsite amenities. Monthly fees are collected in both condominiums and cooperatives to maintain the property and any amenities, and both have elected boards of representatives who meet regularly to review operating expenses and building issues. Condominium ownership is based only on the unit, with taxes paid by the owner. In cooperatives, owners are shareholders, giving them sole rights and equity of their unit, but property taxes are shared by the building and included in your monthly fees.
Townhomes, on the other hand, allow for ownership of the structure and the land it sits on (front and back yards). Most are designed as row-houses, with one or two common walls. For those who prefer the legal rights of single-family ownership and do not want to pay monthly dues and do not want to pay monthly dues, a townhome may be the best option.
Drawbacks of multi-family homes can include noise from shared walls or floors, homeowner's associations, monthly fees and CC&Rs (covenants, conditions and restrictions).
Renting
Renting can be a good way to avoid homeownership costs and maintenance. It may also be a more affordable way to live in a desirable area. Cons of renting can include noise through shared walls, the potential for your rent to increase over time, difficult or unreliable landlords, inattention to maintenance issues, and the possibility that you may need to move if the property is sold. It's a good idea to talk to one or more current tenants of the rental to find out what their experience has been with the property and the landlord.
Alternative senior living options: independent and assisted
Another solution to consider for yourself or your family member is independent living communities (also called senior apartments, retirement communities, retirement communities, retirement homes and senior housing). Independent living communities provide privacy, independence, and the opportunity to connect with others without the demands of homeownership. They are usually full-service, offering meals, housekeeping, transportation and social activities.
For those who struggle with day-to-day living responsibilities, it may be time to consider assisted living arrangements. Some options include Adult Day Care, Elder Cottage Housing Opportunities (ECHO), Group Home, Special Care Unit (SCU) or Nursing Homes. Your state human resources department can usually provide more information about these options in your community and offer help with referrals, or you can opt for private referral services.
Financial factors
The costs for alternative housing can add up quickly—especially as the need for assistance increases. Medicare, unfortunately, does not pay for housing; but under strict financial restrictions, Medicaid may. To get a better feel for just how much these living arrangements can cost, visit GenWorth.com and search the cost of long term care where you live.
If the choice is made not to move, you could consider a reverse mortgage. This allows homeowners over the age of 65 to tap into their home equity in lieu of a monthly payment, with no repayment necessary as long as the property is their principal residence and they meet all the terms of the agreement. Keep in mind, however, that if the owner sells the home, dies, or does not meet the terms of the agreement, they or their family will be required to pay the remaining balance of the loan.
Some states offer assistance with property tax, or special assessments for seniors based on age, disability and household income. Check with your State Department of Revenue to see what options exist in your state and whether you qualify. Long-term care insurance is another option. An LTC policy will help pay for the costs not covered by traditional health insurance or Medicare (which can include assistance with daily-living activities, as well as the care provided in a variety of living/care facilities).
For more help and information
Your Windermere Real Estate agent can help you make the transition when the time is right by assessing the local property market, helping you properly price homes for sale, and finding a new home that best meets the unique needs of you or your loved ones.
Posted July 20 2016, 11:00 AM PDT by Tara Sharp. See the original article here.
Selling your home can be stressful for many reasons. Not only are you trying to get the best financial return on your investment, but you might also be working on a tight deadline. There's also the pressure to keep your home clean and organized at all times for prospective buyers.  One thing you can be sure of when selling your home is that there will be strangers entering your space, so it's important for you and your agent to take certain safety precautions.
Go through your medicine cabinets and remove all prescription medications.
Remove or lock up precious belongings and personal information. You will want to store your jewelry, family heirlooms, and personal/financial information in a secure location to keep them from getting displaced or stolen.
Remove family photos. We recommend removing your family photos during the staging process so potential buyers can see themselves living in the home. It's also a good way to protect your privacy.
Check your windows and doors for secure closings before and after showings. If someone is looking to get back into your home following a showing or an open house, they will look for weak locks or they might unlock a window or door.
Consider extra security measures such as an alarm system or other monitoring tools like cameras.
Don't show your own home! If someone you don't know walks up to your home asking for a showing, don't let them in. You want to have an agent present to show your home at all times. Agents should have screening precautions to keep you and them safe from potential danger.
Talk to your agent about the following safety precautions:
Do a walk-through with your agent to make sure you have identified everything that needs to be removed or secured, such as medications, belongings, and photos.
Go over your agent's screening process:

Phone screening prior to showing the home
Process for identifying and qualifying buyers for showings
Their personal safety during showings and open houses

Lock boxes to secure your keys for showings should be up to date. Electronic lockboxes actually track who has had access to your home.
Work with your agent on an open house checklist:

Do they collect contact information of everyone entering the home?
Do they work with a partner to ensure their personal safety?

Go through your home's entrances and exits and share important household information so your agent can advise how to secure your property while it's on the market.
Your safety, as well as that of your agent and your home, is of paramount importance when selling a property. For more information, visit:
http://www.mercurynews.com/los-gatos/ci_26509084/realtors-issue-safety-tips-folks-who-are-selling
http://realtormag.realtor.org/sales-and-marketing/feature/article/2014/09/safety-talk-you-need-have-clients
Posted September 26 2016, 9:00 AM PDT by Tara Sharp
http://www.windermere.com/blogs/windermere/posts/selling-your-home-go-through-this-safety-checklist-with-your-real-estate-agent–2